Meet an Employee
Gain insights into the different roles and responsibilities throughout our organisation and find out what it is like to work in Lind Invest.
JONAS HØJHUS JEPPESEN
CFO
MSc in Finance
Jonas started out in Lind Invest in 2013 as a student employee. By taking on more and more responsibility, advanced tasks and being ambitious he has grown rapidly. In early 2020, he was appointed CFO – being responsible for the financial situation of the company.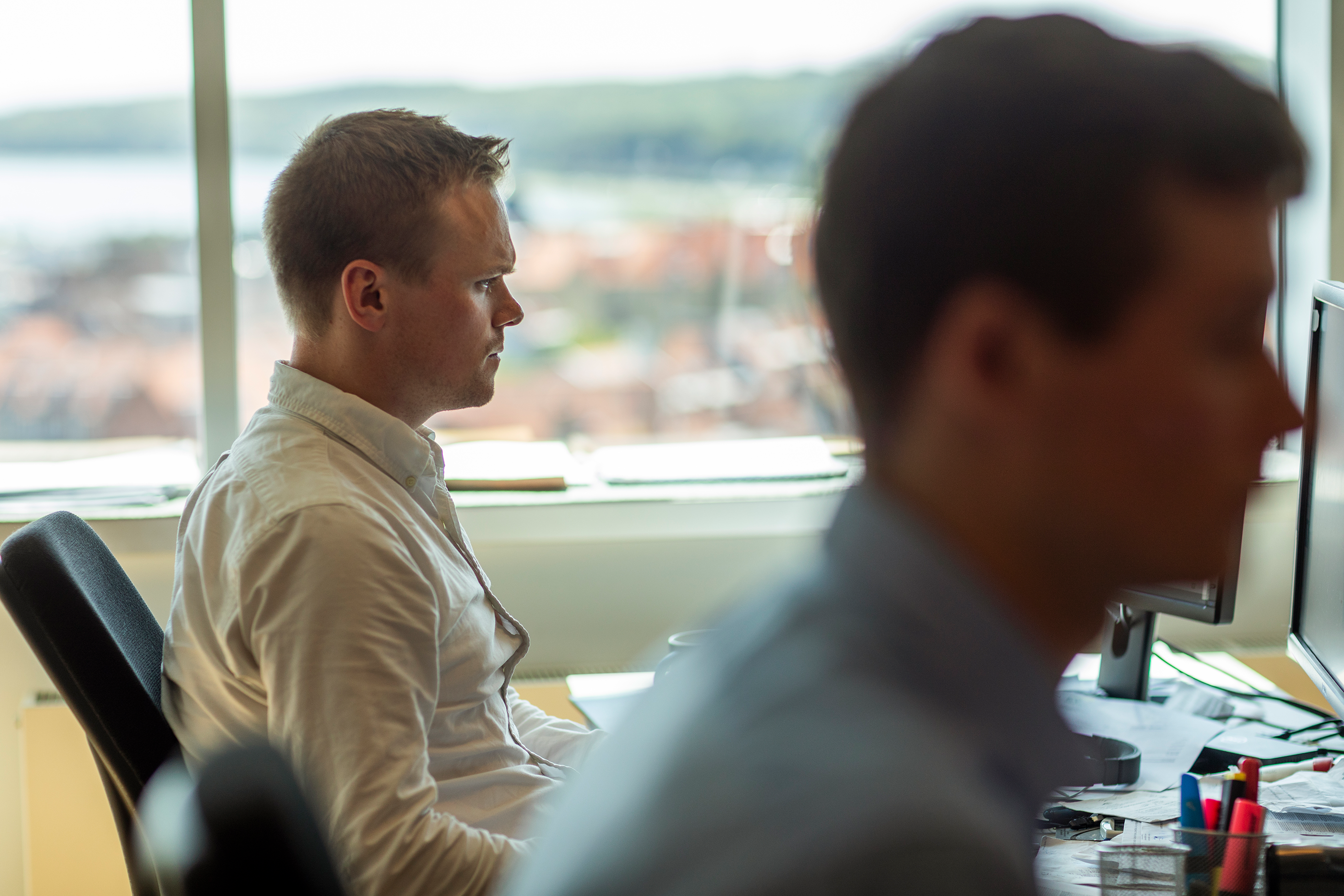 Jonas Højhus Jeppesen
MSc in Finance / Employed at Lind Invest since 2013
CFO at Lind Invest
As CFO, I am responsible for the back and middle office of Lind Invest as a holding company, I am responsible for a very broad variety of projects ranging from compliance and risk management to reporting, IT and business intelligence. Furthermore, I work on the strategic level in our investment activities with support to our CEO and Investment team.
Another part of my job involves managing our student workers. The main tasks for our team are to extract data from various sources, transforming and structuring it in a way that allows the rest of the organisation to apply it. In this way, we help create a business that makes decisions based on knowledge through data.
Career advancement at Lind Invest
Seven years ago, I started out as a student worker, and I got the opportunity to take on a lot of responsibility early on in my career. It has taken me through different roles and advanced my responsibilities to recently reach the position as CFO.
We are an evolving company and an independent organisation. We have the flexibility to allow our goals to evolve on an ongoing basis – as an employee you feel it too when your roles and responsibilities are changing. 
Lind Invest invests a great deal in the development of its employees and acts on the virtue "self-awareness above entitlement". If you are ambitious and strive to develop yourself and take on responsibility, you will get it, and your title is set aside.
WORKING AT LIND INVEST
At Lind Invest, we have a very professional mindset. We strive to do our best in every aspect, and we challenge each other to do our best. We have a very informal environment with true social focus and unique teamwork across the organisation. Lind Invest is a dynamic organisation, as we are an independent single-family office with short decision paths. We can act quickly to external circumstances and thus pursue our strategy and goals.