Meet an Employee
Gain insights into the different roles and responsibilities throughout our organisation and find out what it is like to work in Lind Invest.
Equity Research Assistant
Stud. MSc Finance & International Business
Equity Analyst
MSc in Economics & Management (Cand.Oecon)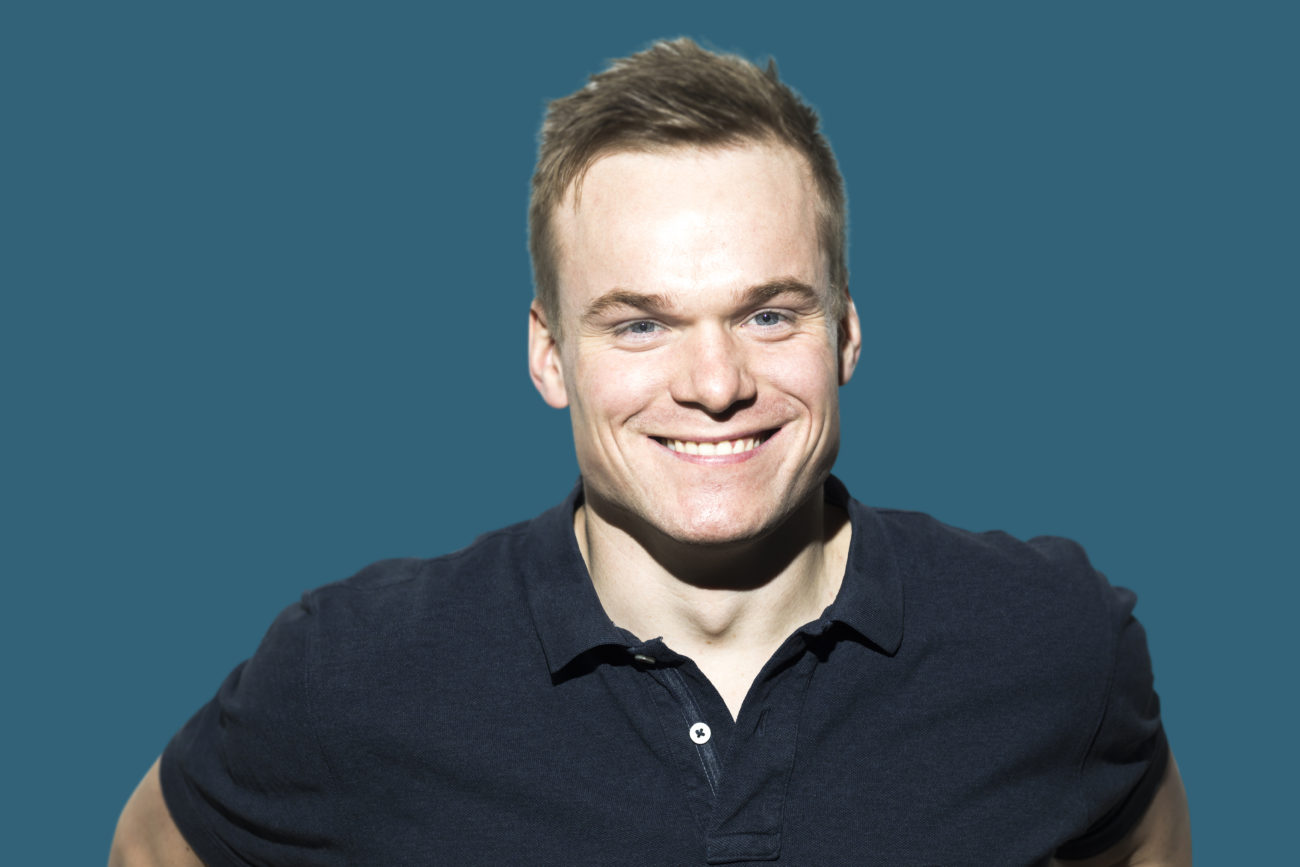 Finance Manager
MSc in Finance
Mads Ringgaard
Stud. MSc Finance & International Business / Employed at Lind Invest since 2016
Equity Research Assistant at Lind Invest
I am employed as a student worker and work as Equity Research Assistant for our Private Equity team approximately 20-25 hours a week. I plan and coordinate my work directly with my team members and, together, we are responsible for Lind Invest's portfolio within Listed Private Equity. My job is very study-related and includes main tasks such as continuously trading both OTC as well as trading on different stock exchanges. I work both independently and in co-operation with my team members on investment analysis and other related projects within the Listed Private Equity Universe. Another important task of mine is helping my team establishing and maintaining close dialogue with companies and brokers. Subsequently, I am also responsible for optimising and maintaining our model setup and the continuous preparation of reports on e.g. portfolio performance. Defending my team's honor in table football also remains an ongoing task of mine.
Areas of responsibility from day one
At Lind Invest, you are assigned your own areas of responsibility from day one; these only increase with your own development and performance – naturally, combined with a course of development prepared by your manager. For my own part, I feel that Lind Invest shows me great trust and that the company relies on me. This is highly motivating and challenges me to do my best every day.
Strong teamwork
Lind Invest is a young team of specialists with a unique form of teamwork and an inspiring working environment. Challenging tasks combined with competent feedback stimulate continuous development, and therefore I feel that I learn something new and develop every single day. Every quarter we all take turns to arrange a social event for the entire team that helps strengthen the company culture and our teamwork. Furthermore, our team at Lind Invest also enjoys meeting up outside work, irrespective of whether it entails bicycle rides, tennis or simply enjoying a casual beer together. Activities such as these also make it easy to become a part of the company and truly getting to know your colleagues.
Morten Enggaard Rasmussen
MSc in Economics & Management (Cand.Oecon) / Employed at Lind Invest since 2014
Equity Analyst at Lind Invest
As an Equity Analyst, I am a member of the team responsible for our agriculture portfolio focused primarily on equity emerging markets. This means that it is my responsibility to make sure that the valuations and analyses are always up to date. Every day, I monitor these companies and the sector in general via various news channels, financial statements and participation in seminars and events in order to assess whether the companies that I am covering are impacted by industry or company related news. In between the publication of our quarterly reports, I spend time reading papers and reports covering everything from improvement in farming technology to new legislation as well as I maintain a close connection with the managements of our portfolio companies. At the same time, we try to customise the portfolio to target the companies we believe have the biggest potential.
How I ended up at Lind Invest
I joined Lind Invest as a student employee while I was studying economics at Aarhus University. After finishing my MSc in Economics and Management (Cand.Oecon) I joined Lind Invest full time as a member of our private equity team. After two years I needed new challenges and joined the agriculture team within Lind Invest. Since I started, I have been on a steep learning curve and the investment perspectives of Lind Invest have become second nature to me. It has been an exciting journey, and I have had the opportunity to specialise and define my own role. I also feel that I have had the support and structure I needed to pursue relevant opportunities and achieve my own goals.
A unique work environment
At Lind Invest, you never work in a silo – others are dependent on your work and vice versa. There is a great mix of young and more experienced people, and it is a very flat organisation. At the same time, we push each other to stay curious, which I believe is one of our keys to success.
The most challenging part of my job
I am constantly being challenged and given the opportunity to take responsibility for my own projects. I want to accomplish more and continuously improve my work. It is challenging, but highly rewarding on a personal level. In general, I believe that people perform better and thrive when somebody expects a certain standard from them. Personally, I feel that the high standards and expectations have made me grow, which is something every workplace should strive to do for their employees. Taking responsibility also gives you a high degree of autonomy that allows you to pursue your own ideas. To me, this is a very important part of being a value investor, because investment opportunities are found everywhere and at any time, which makes it vital to have an open mind and discuss them as they present themselves. Opportunism and good business acumen are integral parts of Lind Invest, which is why openness, ideas sharing and discussions are encouraged among colleagues.
Jonas Højhus Jeppesen
MSc in Finance / Employed at Lind Invest since 2013
Finance Manager at Lind Invest
As Finance Manager, I am responsible for the back and middle office of Lind Invest as a holding company, predominantly focusing on how the investments affect the risk targets in our portfolio of Investment Activities. I am responsible for a very broad variety of projects ranging from compliance and risk management to reporting, IT and business intelligence. Furthermore, I represent the Investment Committee of Lind Invest in my role as Finance Manager. In the end, it is the Investment Committee which independently decides whether an investment is completed. Another important part of my job involves managing our three interns. The main tasks for our team are to extract data from various sources, transforming and structuring it in a way that allows the rest of the organisation to apply it. In this way, we help create a business that makes decisions based on knowledge through data.
Describe Lind Invest in three words
Professional, informal and dynamic: At Lind Invest, we have a very professional mindset. We strive to do our best in every aspect and we challenge each other to do our best. I will also say informal: because, on the other hand, we have a very informal environment with true social focus and unique teamwork across the organisation. Finally, I will describe Lind Invest as dynamic: we are an independent single family office with short decision paths. We can act quickly to external circumstances and thus pursue our strategy and goals.
Career advancement at Lind Invest
We are an evolving company and an evolving Group, and I have been part of this journey for the past five years. We are an independent organisation which means that we have the flexibility to allow our goals to evolve on an ongoing basis – as an employee you feel it too, when your roles and responsibilities are changing. Lind Invest invests a great deal in the development of its employees; managers and colleagues help you grow, making it easy to climb up the career ladder. For me personally, I got the opportunity to take on a lot of responsibility early on in my career at Lind Invest.